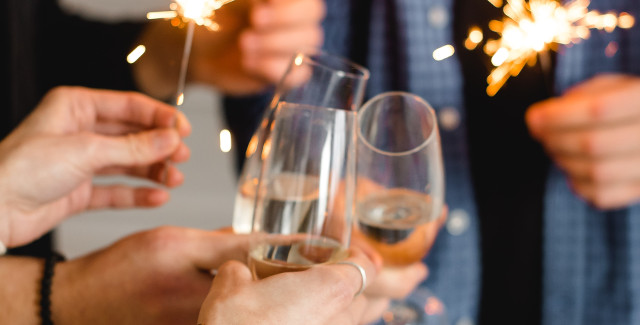 From zoom to your living room, there are plenty of unique ways to ring in the New Year. After all, you're celebrating the fact that you made it through one of the most difficult years on record.
New Year's Party Games
Whether you choose a coffee table family board game or a more adult fast-moving digital Jack.tv question/answer game, games are a lively way to connect with your family and friends. Old favorites like Yahtzee, Monopoly and Sorry are fun for all ages. Card games like UNO and Phase 10 are easy to take with you to any gathering.
New Year's Themed Drinks
Take a stab at mixology and make up a special drink just for ringing in the new year. It could be a champagne-based drink, or a new-fangled cocktail. Look up New Year's Eve drinks and try something new to you. Don't forget fun swizzle sticks, glass charms or flavored ice cubes.
Resolutions or Revolutions?
Set out cards and pens for everyone at your gathering (even if it's just you) to write down their New Year's Resolutions. Planning on doing something bigger than a resolution – that's a revolution! Making bold moves and tackling big projects is New Year's newsworthy.
The Best of 2021
Share your favorite story from 2021 at your gathering. Give everyone a turn telling their favorite story too! This is a simple but heartfelt way to bond, commiserate, and possibly laugh your way into the New Year.